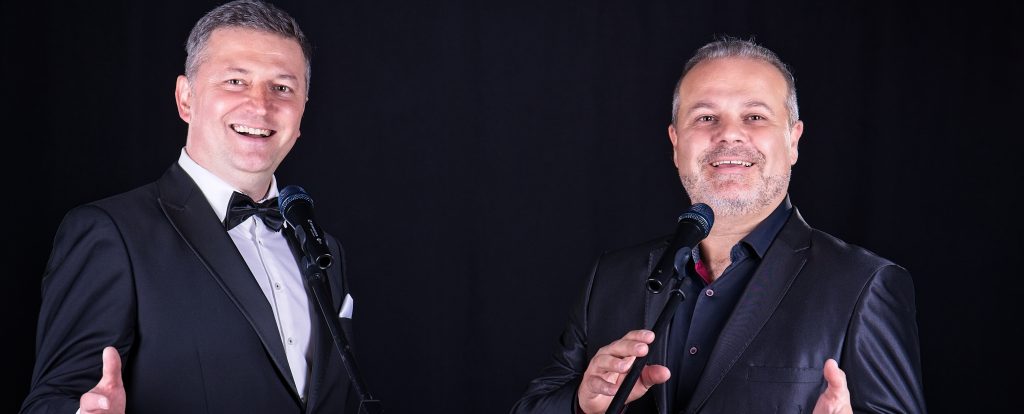 Pop opera duo La Strada
is a combination of two opera singers Peter Ďurovec (baritone) and Zoltán Mikó (tenor).
La Strada is founded by Peter Ďurovec, a lover of Italian culture, the founder of the grouping of the trio of La Gioia, which he left after 12 years.
He joined the strength with a former classmate from the Academy of Performing Arts, Zoltán Mikó, who worked in Switzerland for a longer time.
La Strada is anunique phenomenon on the Slovak music scene as part of the presentation of the musical style of light opera, whose most famous representatives are Andrea Bocelli, Il Divo, Il Volo, Josh Groban, Chosen Careras …
The repertoire consists of famous compositions of the Slovak, Czech and especially world music scene.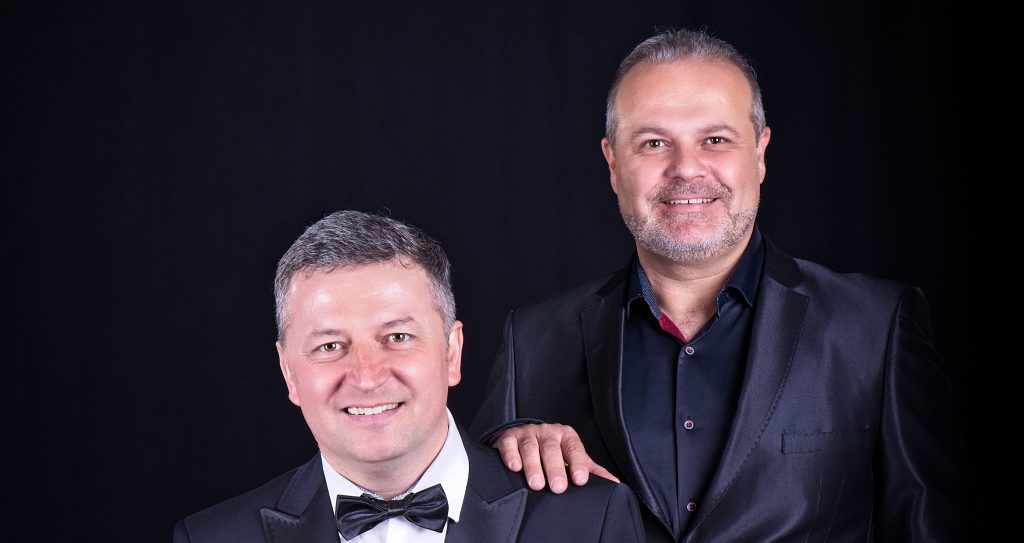 THE NEWS
SONG "FRIENDS FOR SIEMPRE"

The first common composition of the pop opera duo La Strada is the Slovak – English – Spanish song "Amigos Para Siempre", (lyrics: Don Black / Peter Ďurovec, music: Andrew Lloyd Webber) for which a video clip is filmed these days.composition "Amigos Para Siemre" (lyrics: Don Black / Peter Ďurovec, music: Andrew Lloyd Webber), for which a video is being shot these days.


The second composition is "Il Mondo" from the repertoire of the world-famous Il Volo.
SONGS "LIVE WITH IT" AND "LASCIARSI"

In the period after leaving the group of La Gioia, Peter Ďurovec sang two songs "Live With Him" (by Mariah Carey):
and "Lasciarsi" by Jan Nedvěd (Infidelity):
MEDIA
A video interview titled La Strada makes its way to APP. DAY TV of 15.8.2021
Peter Ďurovec was a part of the singing opera trio of La Gioia for many years. However, this has not been the case since spring. He launched his new project into the world. He has joined an energy with a former classmate, tenor Zoltán Mikó, and the opera duo La Strada set out on the journey. Peter willingly told us about the circumstances of the origin and the upcoming plans – interview
TERMS
We are preparing for you dates of concerts and performances in Slovakia and the Czech Republic, which we will inform you about soon.
PERFORMANCES ORDERS
Half playback performance 30 -40 minutes
Musical talk show with a presenter – theatres, cultural houses 70 minutes
We offer an advent program full of famous Slovak, Czech and foreign Christmas songs.

Contact:
Management /Booking:
Stanislav STEBILA 
Tel:   +420 723 523 297 (CZ)
E mail: igardes@centrum.cz